Welcome to the FinnSource
Fall Season Newsletter!
First we will introduce some Twin Cities Finnish Activity Groups to you, followed by
Finnish Community Announcements
For current events, visit our Calendar
Twin Cities Finnish Activity Groups
Celebrate Being A Finn. Join A Group Today!
FACA Finnish American Cultural Activities
FACA is a non-profit educational organization that offers programs with a rich ethnic flavor: literature, music, travel, food, the immigrant culture, contemporary Finland, and other topics. It is dedicated to preserving and promoting the cultural heritage of Americans of Finnish ancestry. Click here for the website.
FACC Finnish American Chamber of Commerce
The Finnish American Chamber of Commerce Minnesota was founded in 2010 to promote business, financial, professional and trade relations between Finland and Minnesota. FACC-MN is a group of Finnish, American or Finnish-American business people committed to enhancing business relationships between Finland and Minnesota. Click here for the website.
FGG Finnish Genealogy Group
The Finnish Genealogy Group of Minnesota is a social organization operating for the benefit of its membership with monthly meetings from September to May. Click here for the website.
Kuopio Minneapolis Sister City Partnership
City of Kuopio is the Finnish sister city of Minneapolis. The partnership is facilitating cultural exchange between the cities. For more information click here.
Salo St Anthony Village Sister City Association
Since 1985 the City of St. Anthony has enjoyed a sister-city relationship with the City of Salo, Finland. Click here for the website, and here for the Facebook page.
Minnesotan Suomi-koulu
Founded in 2002, the Finnish Language School of Minnesota serves to connect families of Finnish heritage or with an interest in Finnish language and culture. Twin-Cities school days are generally twice a month on Saturdays during the school year. Click here for the Facebook page.
Finnish Community Announcements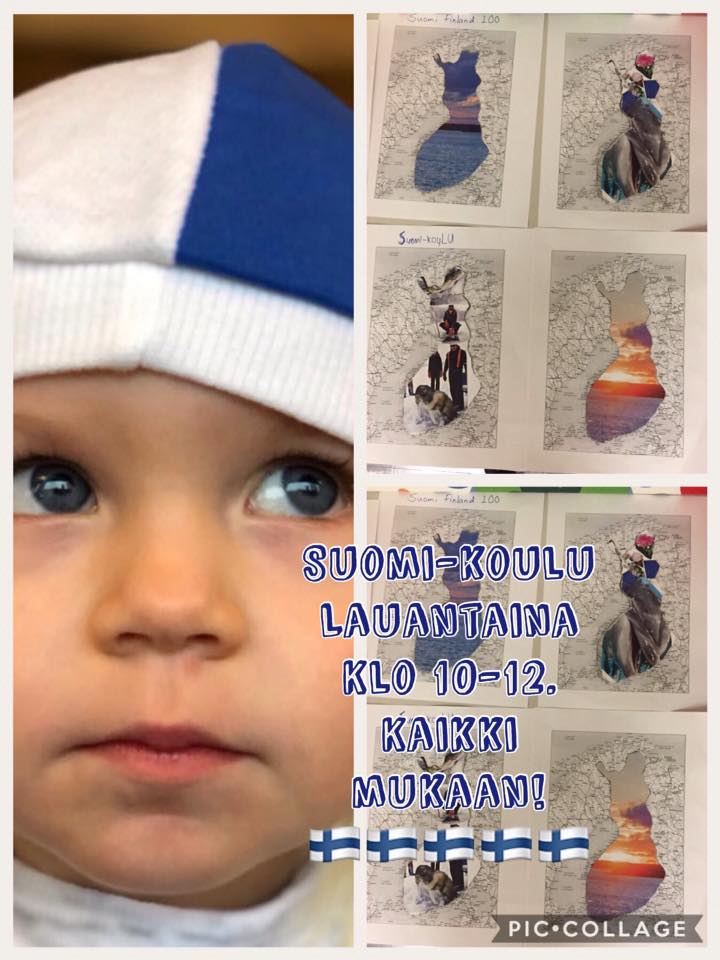 Suomi-ko ulu alkaa! Tervetuloa!
September 15th is Suomi-koulu's First Day
First day of Suomi-koulu will be on September 15, 10am-12noon. Everyone is welcome! Please join us for a fun cooking activity. During the first day, you can also give input about your wants and needs for the school year. We need your opinions and hopes and dreams to make this the best school year yet.
Hope to see many returning and also new families. We have classes from babies to adults from beginners to native speakers. See you all at:
CHRIST CHURCH LUTHERAN
3244 34th Avenue South, Minneapolis, MN 55406
Newsletter Submissions
To submit newsletter, calendar items and/or volunteer, please contact us at info@finnsource.org.
Hauskaa Syksyä !! | ©2018 FinnSource | MSP - USA