Steve'n'Seagulls - Lokit.
February 7, 2017
Turf Club, St Paul, MN
A bit of a heavy metal fan here just like most of us from Finland it seems, I had stumbled upon the Steve'n'Seagulls videos a couple of years back. What a fresh touch on heavy metal - an anvil for an instrument - banjo, accordion, and the spoons… Learned that they are touring US  – this I had to see!
Turf Club had a shared local business parking in the back spilling onto the streets… should have taken the light-rail with a stop right in front. The doors had opened at 7pm, and shortly after I spotted the Seagulls band members mingling with the crowds and hosting their merchandise table. Chatted with them in Finnish of which Lokit (Seagulls) offered beautiful accents. Turned out that their tour schedule was pretty tough – 24 shows in 26 days all across USA and we were number 7. But no matter, they responded to every question with a smile or a quick joke, showing SISU at its' best.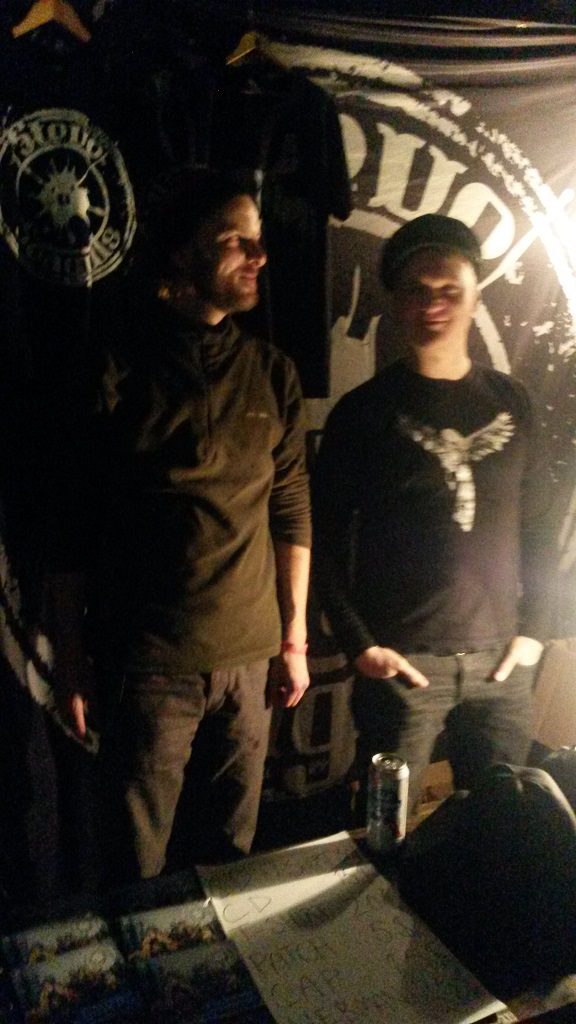 The Seagulls (Lokit) started at 9 pm and the place was packed. Iron Maiden, Metallica… the covers kept rolling on… fans cheered on… Sound of the drums was beating in my heart, the thunder of guns tore me apart, I was Thunderstruck!  The vision never dies, life's a never ending wheel, Holy diver! So when I was waiting for the next attack I better stand there's no turning back, I'm a Trooper! Then the walls start shaking, the earth was quaking, my mind was aching, when their music Shook me all night long! It was getting late and I needed some time all alone, everybody needs some time on their own.. or I'll just end up walking in the cold November rain!
Although it was February and no snowing when I walked back to my car thinking – what a show! What an honest bunch of great musicians!