Suomi Finland 100 Chorus
The Suomi Finland 100 Chorus was created as a pop-up choir celebrating the 100th Anniversary of the Independence of Finland in 2016 and continues beyond the centennial on demand. The next appearance will occur at the Nordic Choir's Christmas Concert on December 16, 2018 at 2pm at Norwegian Lutheran Church in Minneapolis. This choir sponsors a Naiskuoroleiri-A Finnish Women's Treble Choir Retreat in July 2018. More info here.
For the Finland 100 Centennial, the SF 100 Chorus attracted 70 singers from around Minnesota including singers from Bloomington Chorale and Encore/Angelica Cantata who joined the chorus for the Suomi, Oh How We Love You concert with the Bloomington Symphony conducted by Manny Laureano in October, 2017 in Bloomington, MN. The chorus also collaborated with the the Naantali Chamber Choir from Finland in concert at Central Lutheran Church, Minneapolis in June 2017. The SF 100 Chorus was honored to perform for the President of Finland Sauli Niinisto as part of the FinnFest USA Opening Ceremony in September and as pre-concert entertainment for the Minnesota Orchestra the same night on September 22. The SF 100 Chorus also surprised the audience at the Finland 100 Gala as flash-mob in Sibelius Finlandia. 
The chorus is comprised of choral singers interested in Finnish music, language and culture and anyone interested in joining or learning more, please email suomi100chorusatgmail.com (the link is not active due spam).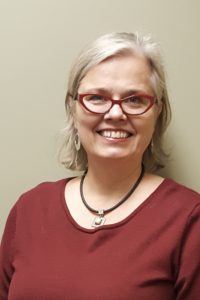 Eeva Savolainen, Artistic Director, a graduate of Sibelius Academy, Finland – Eeva, is a soprano having sung with The Dale Warland Singers, St. Paul Chamber Orchestra Chorus and Bach Society.  She's also performed as a soloist with the Minnesota Orchestra, Oratorio Society, and toured as recitalist in USA and Canada. Most recently Eeva founded the Suomi Finland 100 Chorus to celebrate the 100th Anniversary of the Independence of Finland. The choir performed to the President of Finland during the FinnFest 2017 and collaborated with the Bloomington Symphony Orchestra, MN, in Sibelius program in October 2017. Eeva is the founder of the Saana Ensemble which toured in USA and Canada over a decade and recorded two cd's. As an administrator, she has worked as The Singers Operation Manager since 2011.  Before joining The Singers staff, she worked for Music in the Park Series in St. Paul and as FinnFest USA Tuscon 2012 festival coordinator. Currently Eeva conducts a church choir in East Bethel, MN and when not working, likes to weave and spend time with Oreo the Cat and Lewis the Dog.